In the lead up to World Mental Health Day on October 10th, we have teamed up with Facebook and an epic lineup to run an IG and FB live cook up every day this week.
Join Andy Allen, Jock Zonfrillo, Justine Schofield, Vincenzo's Plate and our very own Shaun Christie-David and cook along at home, learn a new cuisine, and practice mindful cooking. Then, we will deliver 3,000 plates of each dish to vulnerable people across Sydney to complete the circle.
Food plays such a big part in bringing people and communities together so come along and cook a delicious meal.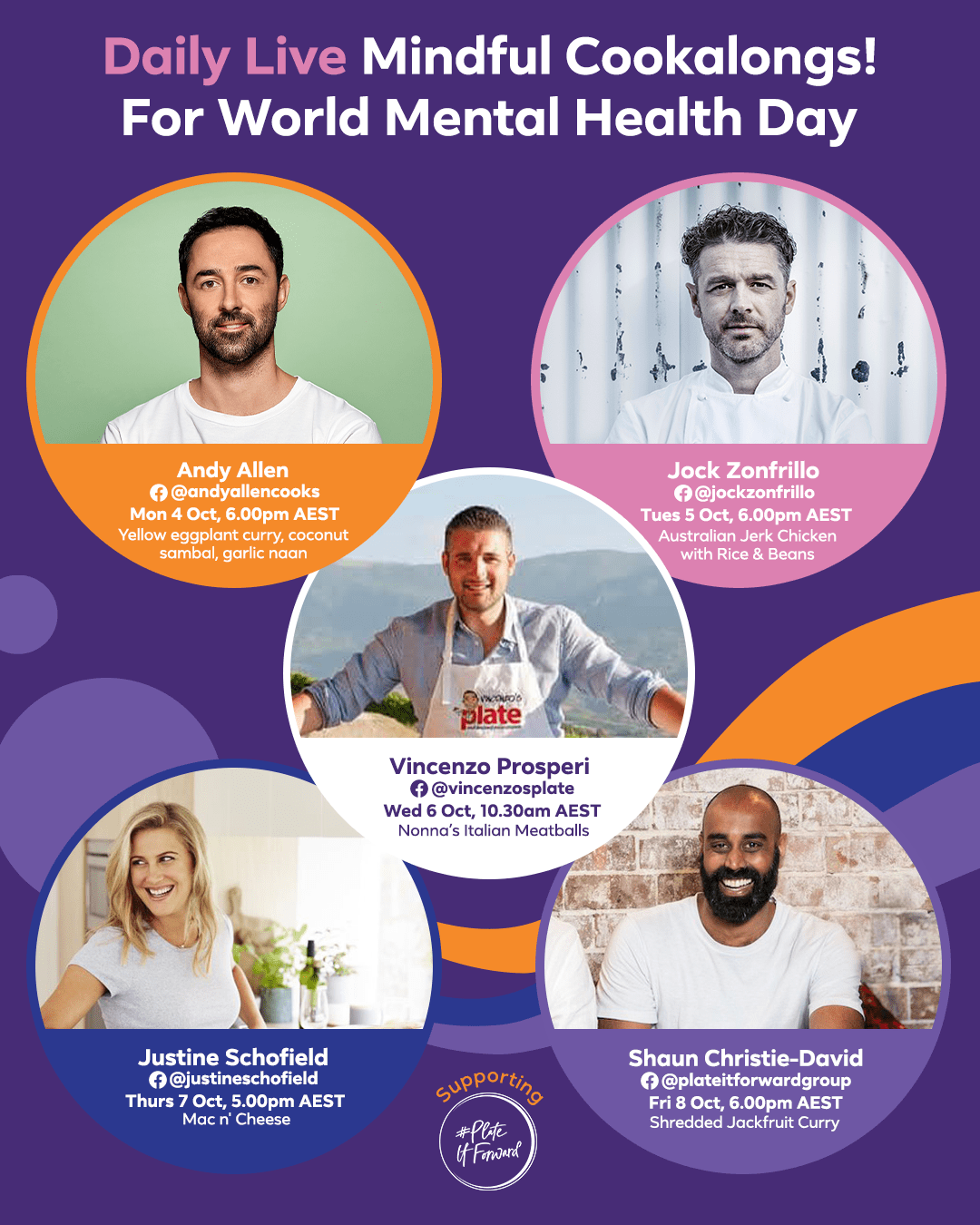 Our very own Shaun Christie-David with be wrapping up the week and going live at 6pm on Friday, October 8th. Visit our socials to find out more!